ABOUT US
3rd Power Amplification LLC was founded in 2010 by Dylana Nova Scott, an American patented inventor, musician, recording engineer and entrepreneur, who previously helped spearhead the creation of the digital guitar wireless market at Xwire, X2 Digital Wireless, and post acquisition by Line 6, she sold her stock and launched 3rd Power. Scott was also a part of the executive management team for Sennheiser USA. Mixed in for good measure, Dylana is also an accomplished guitar player having performed live and recorded extensively for three decades.
With 3RD POWER, Scott created a two-tiered approach to enhancing guitar tone. The first part focussed on the actual performance of the speaker cabinet and made it better by eliminating signal killing interference inside the cab resulting in clearer sound. In 2014, this ground-breaking work was awarded a US patent.
The second part focussed on the actual circuitry and made that better with new ways of creating and enhancing guitar tone within the vacuum tube domain. In 2015, Scott was awarded a second US patent for HybridMASTER, a volume management technology that effectively decouples the perceived loudness, or volume output, from the tone and the feel resulting in a line of tube guitar amplifiers that deliver your desired tone at a volume that's right for the room.
Recognizing the market need for this technology delivered in a more traditional style, Dylana created the WOOLY COATS line of amplifiers. Successfully launched at Winter NAMM 2015, the WOOLY COATS brand was an instant success and quickly became a top seller.
In 2016, Scott received a third patent for the volume management, this time for the Venue Switch technology.
In 2017, Dylana created new product lines focussed on bringing the 3rd Power sound to musicians everywhere. These include the new Roosevelt Drive pedal and the Clear Series and patent-pending MagFRAG series of guitar pickups.
While Scott focuses on the vision and technology, her partner, Diana Sandoval, serves as 3rd Power's chief business officer and general counsel. Diana is responsible for all aspects of business and legal operations as well as intellectual property strategy and enforcement. Prior to joining 3rd Power, Ms. Sandoval was vice president, legal of a Nashville-based healthcare company. Prior to moving to Nashville, she worked at a global law firm doing mergers and acquisitions and corporate finance. Ms. Sandoval received her J.D. at the University of Pennsylvania Law School.
With fresh ideas, new capabilities and a manufacturing facility located in the greater Nashville area, 3rd Power is taking boutique guitar electronics to an entirely new level. Every 3P and Wooly Coats guitar amplifier and speaker cabinet is made in-house with final play testing performed by Dylana personally.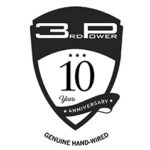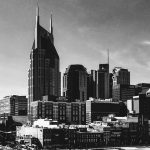 1307 Jewel Street
Nashville, TN 37207
615-945-3393

© 2016 3rd Power Amplification LLC. All Rights Reserved.