ABOUT US
Our mission is simple – 3rd Power was created in order to deliver the finest, most toneful electric guitar gear possible. To that end, we have earned our reputation for innovation having been awarded three United States Patents.
Our methodology is tried and true: Everything we make is built in the USA with the finest materials and components available and crafted with an impeccable eye and ear for sonic and aesthetic beauty. Everything is handmade by skilled craftsmen right here in the USA. Considering it a virtue, we utilize 1960's-styled manufacturing techniques to bring our product designs to life.
Our founder,Dylana Nova Scott is an American patented inventor, guitarist and industry veteran whose personal quest for the ultimate guitar tone led her to develop the most unique amp designs on the market today.
Our focussed product line includes:
(4) Amplifier Models (available in a head or 112 combo)
(2) Extension Speaker Cabinets (112 or 212)
(1) Preamp/Drive Pedal
Now celebrating our tenth year in business, 3rd Power is an established and well respected brand throughout the industry. Day in and day out, music professionals rely on 3rd Power products to deliver their musical creations with an earned confidence knowing that their music will hit the mark at the highest quality and do so with the highest possible reliability.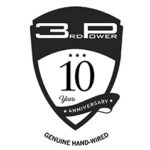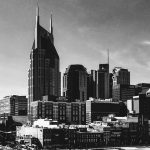 1307 Jewel Street
Nashville, TN 37207
615-945-3393

© 2019 3rd Power Amplification LLC. All Rights Reserved.