MAGFRAG™ S-TYPE PICKUPS
Balanced Warmth, Punch and Chime
The MAGFRAG™ Recipe
In 2017, 3rd Power's MAGFRAG pickups were the first humbuckers on the market to combine vintage construction methods with unique magnetic chips rather than a standard bar magnet. And while the practice of utilizing different magnetic materials in the construction of single coil electric guitar pickups has been done before, 3P has taken it a step further.
MAGFRAG S-TYPE pickups employ the same three Alnico magnet types (Alnico II, Alnico IV, Alnico V) as MagFRAG humbuckers so your S-Type, HSS, and HSH equipped guitars can sound their best while delivering a consistent performance across all of your instruments.
A UNIQUE SONIC BLUEPRINT
The Perfect Magnet Per String Pair
Solo Strings
The solo strings on the electric guitar (high E and B) create the brightest tone on the instrument. After listening to several magnets, Alnico II sounded the best for these strings. There's an inherent sweetness and compression to Alnico II that truly complements the solo strings of the electric guitar. 
Melody Strings
The melody strings (G and D) are where the fullness of most chords and solos happen. Of all the magnets we tried, Alnico IV really brings out the magic of the melody with just enough punch, warmth and clarity to enhance the music. But, this magnet wasn't our favorite choice for the lead or bass strings…
Bass Strings
The bass strings (A and low E) are where the defining energy, grit and punch come from. We found Alnico V the perfect magnet for the bass strings with its inherent high output strength, clarity and somewhat in-your-face "edge" that's free of excessive low frequency build-up. When you put it all together…
MAGFRAG™ S-TYPE PICKUPS
...Unleashed Sonic Excellence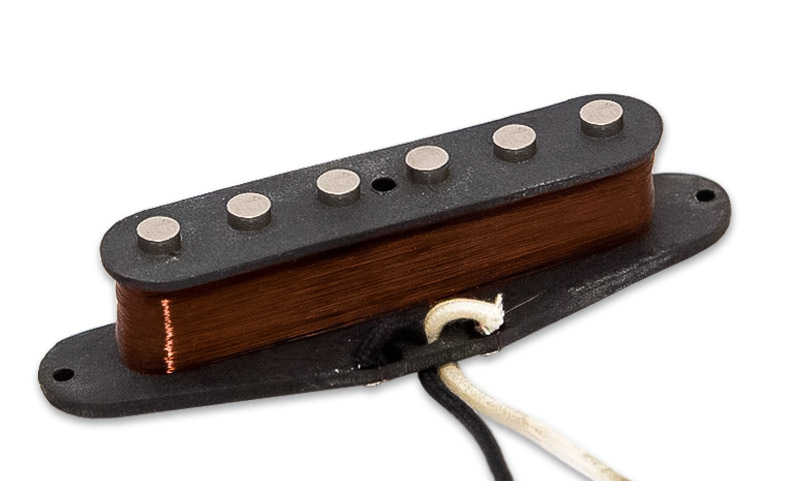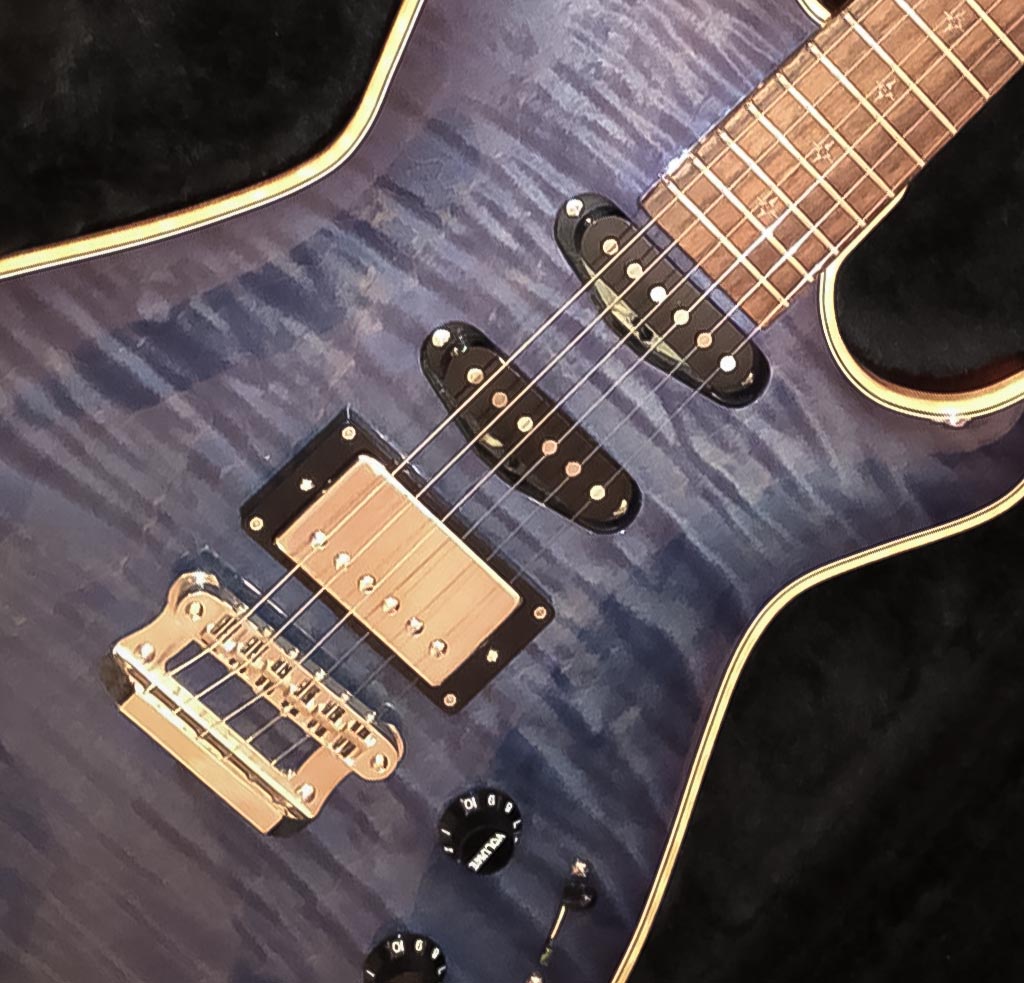 Vintage Tone, Modern Clarity and Punch
The MAGFRAG S-TYPE pickups represent 3rd Power's take on the classic tone of vintage '60s single-coils with added punch and power thanks to our MAGFRAG slug design. MAGFRAG ST pickups possess the spirit of these legendary vintage tones but offer more punch, clarity, headroom and balanced dynamics thanks to Alnico II, IV and V magnets.
MAGFRAG S-TYPE STANDARD feature traditional trapezoidal mounting baseplates for pick-guard and traditional in-pocket body mounting.
AVAILABILITY:
IN STOCK. Your order will ship within 2 – 3 business days.
• Premium Alnico II, IV and V magnets
• Enamel Wire "Purple"
• Proprietary CNC winding process
Note that some modern guitars utilize a 'skinny' neck and/or middle position pickup. We've developed the perfect pickup mounting plate for these installation styles.
WARNING: Cancer and Reproductive Harm http://www.p65warnings.ca.gov
Model Name:
MAGFRAG S-TYPE
Spacing:
53mm
Magnet:
Premium Alnico II (high E/B), Alnico IV (G/D), Alnico V (A/E)
DC Resistance:
~6.13K Ohms (neck)
~6.50K Ohms (middle)
~7.40K Ohms (bridge)
Hook Up Wire:
Braided Cloth (black and white)
Colors:
Black, White, Cream, Parchment, Aged White, Mint Green
MagFrag S-Type Full Demo, Band Mix AND Isolated Guitars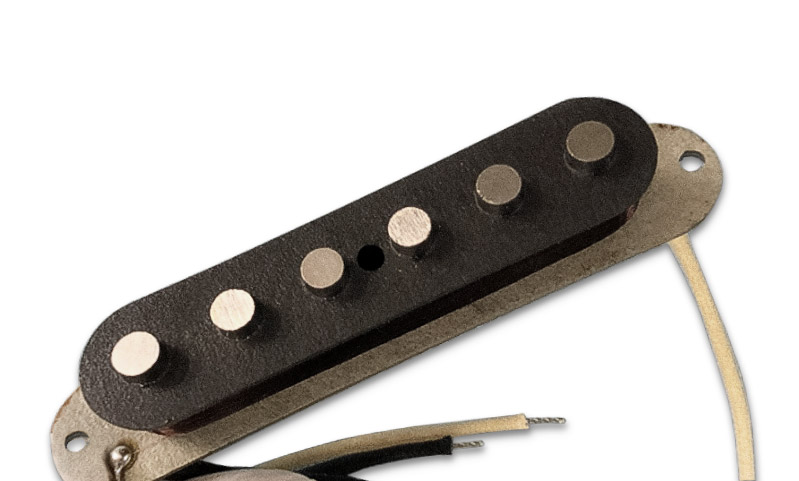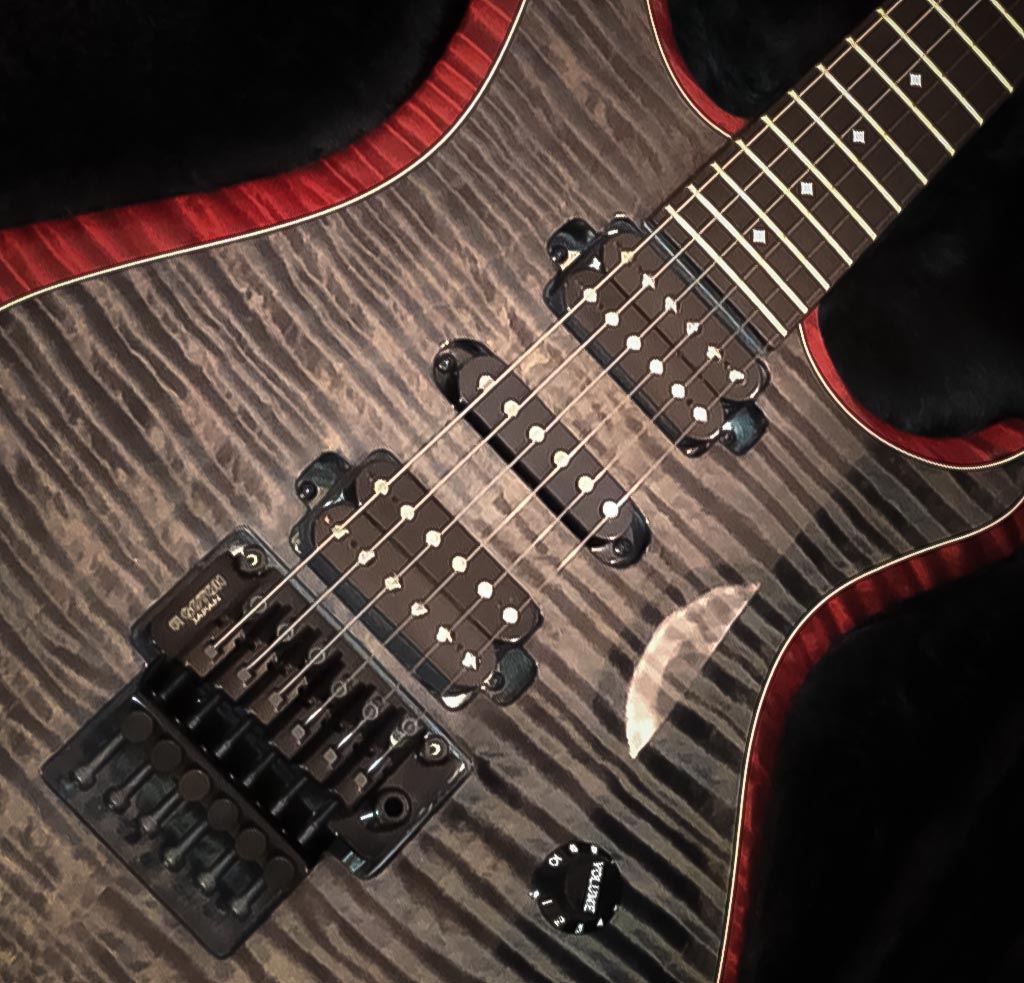 Skinny "Top Route" Mounting
When installing your MAGFRAG S-TYPE in top route pockets in the body of the guitar, you might need the 'Skinny' version depending on your guitar's route cavity. Full size routes work with the S-TYPE STANDARD pickup. However, 'skinny' routes will need the S-TYPE SKINNY version.
MAGFRAG S-TYPE SKINNY feature narrow 'skinny' mounting baseplates for in-body route style installation.
AVAILABILITY:
Custom MADE TO ORDER with a lead time of 7 – 10 business days.
WARNING: Cancer and Reproductive Harm http://www.p65warnings.ca.gov
MagFrag S-Type Color Options:
Standard Mount Version are In Stock. Skinny Version ships in 7 - 10 business days.
In Stock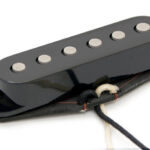 In Stock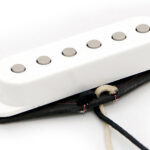 In Stock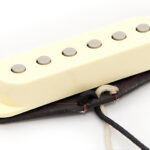 In Stock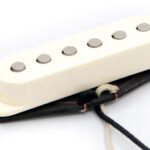 In Stock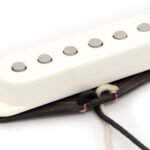 In Stock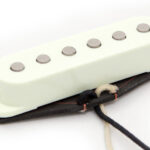 1307 Jewel Street
Nashville, TN 37207
615-945-3393

© 2021 3rd Power Amplification LLC. All Rights Reserved.