SPANKY JR 6VEL
The Do Almost Everything 5 Watt 110 Combo!
Spanky JR 6VEL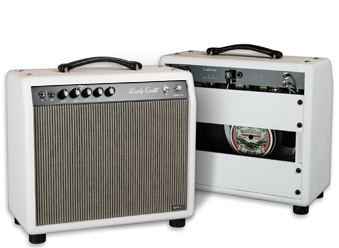 Guitar and Pedal Platform Amplifier
The SPANKY Jr 6VEL is our new high-headroom grab-n-go 5 Watt 110 combo amplifier! Thanks to 3P's 6VEL™ technology, you can operate the amp on most of your favorite tube combinations. The SPANKY Jr 6VEL is for virtually everyone and is at home just about anywhere. It's designed on an overbuilt power supply including the exact higher current power transformer as used in our 20W Spanky MKII+ so you know its got enough headroom and punch for any low volume gig, rehearsal, showcase, or any environment where inspiration calls. We've also incorporated the Spanky MKII+'s switchable boost mode to take it to the edge of breakup or all the way over the top!
Classic 50s-60s American Tones
6VEL Single-ended, Cathode Biased, Class-A with a twist...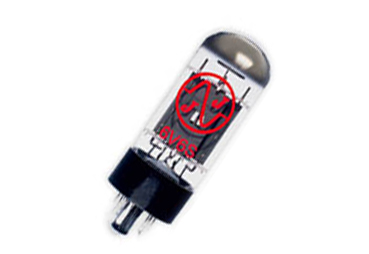 Single Ended
Single Ended guitar amplifiers employ an output section that operates in Class-A (more about that in the next section). They were once considered student-type amplifiers with simpler circuits, fewer components and generally lower output and volume. The 'magic' in the format waiting to be unleashed is a potentially purer tone due to shorter signal path, increased harmonic content at the power tube stage, and an intimate responsiveness and expressiveness when compared to push-pull amps.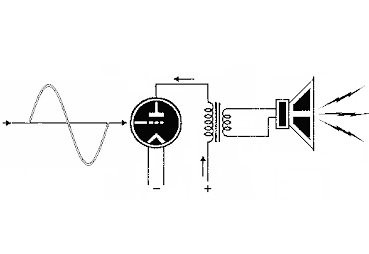 Class-A
The SPANKY Jr 6VEL features two 12AX7 dual-triode preamp tubes. Both operating in Class-A, the first tube is for the preamp and driver gain stages, the second one is for our now legendary tube-driven spring reverb effect. The power amp section employs a Single Ended, Class-A power design. This means that the power tube operates for the entire cycle of the audio signal resulting in a sound that is free of the crossover distortion that can occur in push-pull type amplifiers.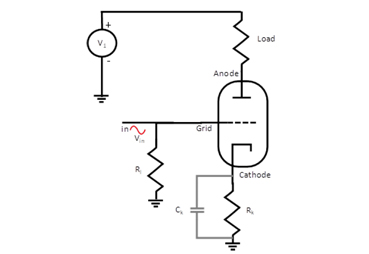 Cathode Biased
According to Wiki "Cathode Bias (also known as self-bias, or automatic bias) is a technique used with vacuum tubes to make the direct current (dc) cathode voltage positive in relation to the negative side of the plate voltage supply," meaning the power tube self-regulates its operation without requiring the user to set the operating bias point of the power tube. The SPANKY Jr 6VEL utilizes a single octal-based power tube socket with supported power tubes including 6V6 (standard), EL34, 6L6, 5881, KT66. Supported rectifier tubes include 5Y3 (standard) and 5AR4/GZ34.
Hand-wired, Turret Board Construction
Made in Nashville, TN
Built by Human Beings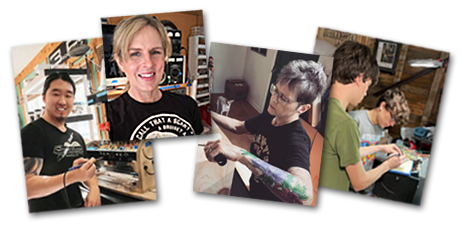 Handwired, Turret Board Construction
The SPANKY Jr 6VEL is made by hand using FR4 board material that we source raw and drill in-house. Each turret is then hand placed and swaged to lock it into position. From there, we hand wire each trace to the back of the board prior to hand picking and installing the components and wire tails.
Solid Pine Enclosures
Custom Designed for Enhanced Response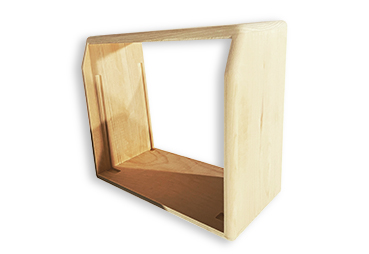 Solid Pine Enclosure
The EXTRA SPANKY 6VEL features a purpose-built custom solid pine enclosure. Every detail from joinery to thickness, from back panel width and open-air venting, was considered and selected for optimal performance. The result is a dramatically improved sonic depth and low frequency response compared to typical current and even legendary vintage amps in its class.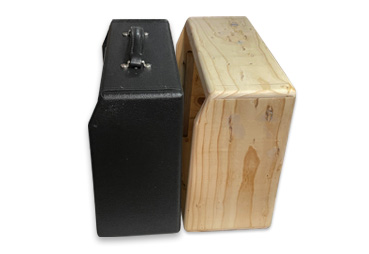 3/4″ Deeper
The EXTRA SPANKY 6VEL features an enclosure that's 3/4″ deeper than traditional enclosures. Additionally, the long front angle matches the tilt of our Spanky styled cabinets for a solid, substantial and more uniform looking footprint and profile. Going beyond aesthetics, this design increases the internal cubic volume of the enclosure enhancing the sonic performance of the speaker.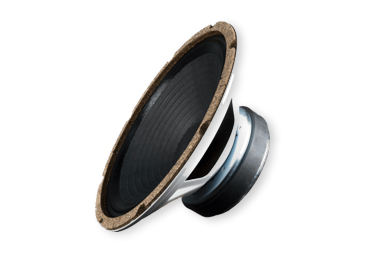 10 Inch Speaker
The EXTRA SPANKY 6VEL enclosure was also designed from the ground up to accommodate a 10″ speaker. We selected a birch ply baffle mounted on 3/4″ cleats to bring the enclosure system together. The result is an amplifier that sounds and more importantly, feels HUGE! 
HI/LOW Inputs, 3-Band EQ, Mid Boost
Optimized for Single Coils, Humbuckers, P90s and Filtertrons

How it Works
The SPANKY Jr's HI/LOW inputs and 3-Band EQ are optimized for a wide variety of input signals so you'll have the tonal versatility you need to get things sounding just right. The MID BOOST toggle switch allows you to jump your signal passed the tone controls for a supremely touch-sensitive sustain and grit.  See below for a description of each of the controls.
The SPANKY Jr 6VEL features HI and LOW inputs. The HI input provides maximum clarity, detail and punch for your guitar signal. The LOW input has a gentler, balanced frequency and dynamic response. For maximum chime and presence, use the HI input. For warmer tones, use the LOW input.
The SPANKY Jr 6VEL features a unique Volume control.  Rather than using an 'audio taper' potentiometer, we went with a 'linear taper' pot.  This design enhancement delivers a familiar feel, tone and temperament of your guitar signal more akin to larger amplifiers. Settings around 11-o clock are clean, punchy and substantial.  Settings after 1-0 clock  begin to introduce overdrive.
The SPANKY Jr 6VEL features a three band EQ arranged across TREBLE, MIDDLE and BASS controls.  Each band has been fine tuned to deliver maximum useable range.  With all controls set to 'noon' every guitar we tested sounded balanced and full of bloom.  From there, altering settings in each of the EQ bands allows you to sweeten the tone to perfection.  Single coils snap with punch and clarity.  Humbuckers growl and cut through nicely.  P90s bark and wail.  And then BOOST MODE pushes your sound over the top!
1307 Jewel Street
Nashville, TN 37207
615-945-3393

© 2021 3rd Power Amplification LLC. All Rights Reserved.