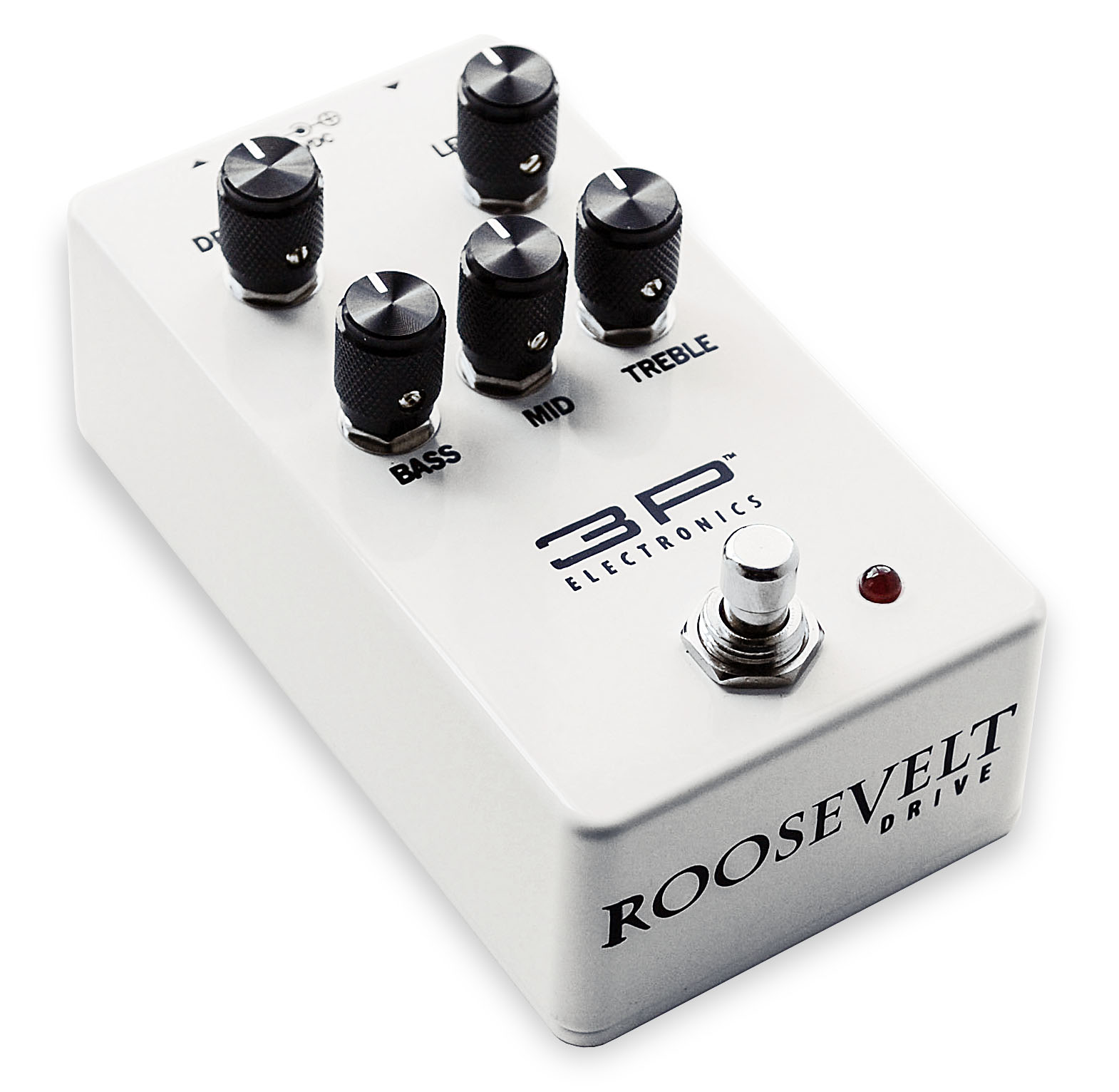 '80s MOSFET INSPIRATION
The ROOSEVELT DRIVE pedal represents 3rd Power's take on a classic vintage '80s mosfet overdrive pedal, the Mostortion.  The ROOSEVELT DRIVE possesses the spirit of this classic drive pedal but now with feel and headroom of one of our amplifiers. 
• Critical amp-grade components
• Controls include: Drive, Level, Bass, Middle and Treble
• Top mounting input, output and power jacks
• Soft-touch footswitch
$239.00Add to cart
Note: Currently experiencing a 2 week build time.
1307 Jewel Street
Nashville, TN 37207
615-945-3393

© 2021 3rd Power Amplification LLC. All Rights Reserved.