CLEAN AND DIRTY SINKS
NOW SHIPPING!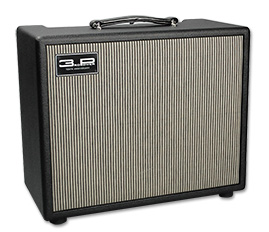 Clean Sink
The CLEAN SINK is a 22W 112 combo based on the sensational channel of our flagship Kitchen Sink amplifier. Packed with tone, the dual preamp boasts mid 60's American, AC (both Normal and Top Boost Modes) and our unique pan control for blending tones and you get the picture: Tone! Add our patented Hybrid-Master, tube spring reverb and you've got the finest portable pedal-platform amp we've ever created!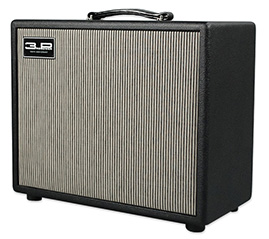 Dirty Sink
The DIRTY SINK is a 22W 112 combo based on the Hot-rodded Plexi channel of our flagship Kitchen Sink amplifier. Not just a one-trick-pony, the DIRTY SINK has gobs of headroom for sparkling 60's clean tones. Add our patented Hybrid-Master and all tube Class-A FX loop and you've got an instant classic amplifier for the player on the go!
KITCHEN SINK
Three Legendary Amps In One!
American, AC and Plexi Tones…
The KITCHEN SINK is the ultimate all tube, point to point (turret board) hand-wired amplifier. It possesses the heart and soul of three legendary vintage amplifier voices (AC, American and Plexi) with modern features like blendable clean-channel voices, pedal-optimized all-tube FX loop, tube driven spring reverb, foot-switchable preamp gain and solo boost.
SPANKY MKII
Vintage Vibe Grab-n-Go!
Retro Single Channel Grab-n-Go…
The Wooly Coats Spanky MKII is an update of our popular Spanky amplifier with its classic Black-panel American preamp with an expanded mid-range frequency control and combines that with an over-built power supply to deliver throwback tone with extra headroom and punch making it excellent for pedal-platform players.
MAGFRAG GUITAR PICKUPS
The Future of PAF
The Next Step in PAF Design…
The MAGFRAG line of guitar pickups are the ultimate upgrade to stock and boutique PAF units due to their unique multi-magnet tone fragments. MAGFRAG pickups utilize three magnetic tone chips (Alnico 2, 4 and 5) to deliver the ultimate in warmth, punch and clarity over any standard PAF styled pickup on the market.
ROOSEVELT DRIVE
Overdrive that FEELS Like an Amp
Overdrive/Preamp that FEELS like an Amp…
Inspired by Ibanez's Mostortion, the ROOSEVELT DRIVE is a FET based overdrive/preamp pedal that FEELS like an amp. Hand-built from the ground up, the Roosevelt Drive's EQ section delivers precision response with warmth (no plastic sounding high frequencies) so you can dial in and refine your tone exactly how you hear it in your head.
CITIZEN GAIN CSR PROFILE PACK
3P/MBritt Collaboration for Kemper Profiler
3P and MBritt Collaboration for Kemper Profiler…
3P and MBritt come together to bring Kemper profiling amp users a comprehensive pack of clean, edge of breakup, crunch and hot-rodded high gain tones from 3P's Citizen Gain CSR amplifier.
3RD POWER produces a wide array of USA made guitar amplification products, including amplifiers, speaker cabinets, effects pedals and guitar pickups carrying either the "3RD POWER" or "Wooly Coats" brand name. Over the past Eight years, the company has established a solid reputation as a manufacturer vintage-inspired guitar products based on their patented and proprietary technology. A diverse professional users group include Lenny Kravitz, Joe Walsh, Vince Gill, Dann Huff, Audley Freed (Sheryl Crow), Sadler Vaden (Jason Isbell), Stuart Garrard (Delirious?, Micheal W. Smith), Gary Hooker (Brad Paisley), Chris Wrate (Kelsea Ballerini), Bennett Lewis (Maren Morris), Evan Weatherford (Little Big Town), Boo Massey (Miranda Lambert), Jon Conley (Kenny Chesney), Ben Helson (Dierks Bentley), Brandon Bagby (Audio Adrenaline, Mandisa) ,  Sage Greer (Elevation Church), and many others. Founder/entrepreneur Dylan Nova Scott is an American patented inventor, guitarist and industry veteran whose personal quest for the ultimate guitar tone led her to develop the most unique amp designs on the market today.
1307 Jewel Street
Nashville, TN 37207
615-945-3393

© 2016 3rd Power Amplification LLC. All Rights Reserved.