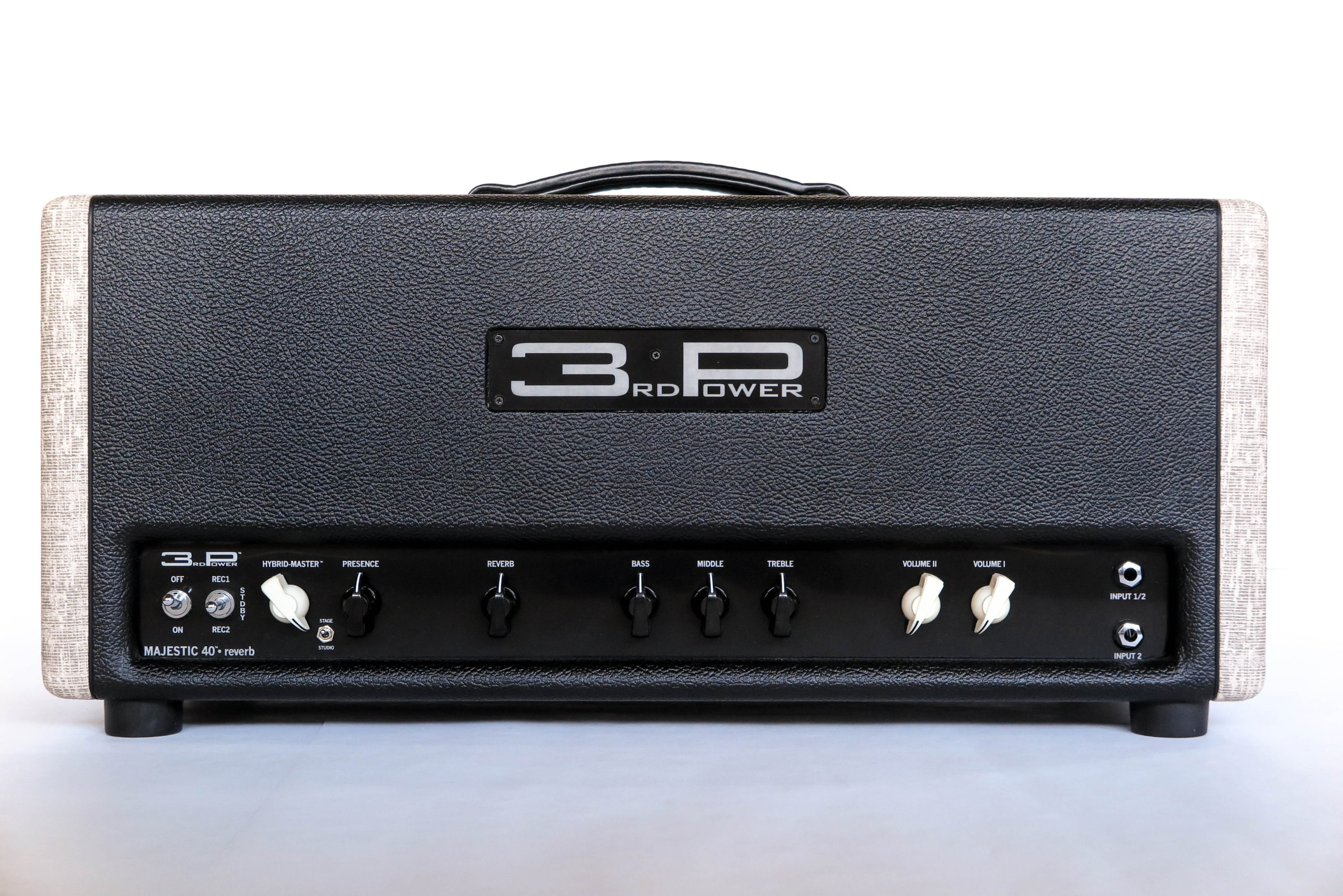 VINTAGE BRITISH INSPIRATION
Designed for Stuart Gerrard (Stu G) from the band Delirious?, 3rd Power's MAJESTIC 40 amplifier represents 3rd Power's take on Stu's vintage '70s Park amplifier (no affiliation). It possesses the spirit of this vintage amplifier but now with modern features, more headroom and a rejuvinated design. You'll be amazed by MAJESTIC 40's crisp performance with superior precision, consistency and beauty.
• CH.1 Warm British tones
• CH.2 Chimey British tones
• Footswitchable all-tube reverb
• Patented HybridMASTER™ volume control with Venue Switch
• Switchable GZ34 Tube Rectifier & Solid-State insert for more headroom
• Illuminating backlit logo with zero light escaping the back of the unit
• 2 x EL34 power tubes, up to 40W (variable down to 1W with HybridMASTER)
• 16, 8 and 4 ohm speaker outputs
• Citizen Loop (Tube Buffered, Pedal Optimized Series FX Loop)
1307 Jewel Street
Nashville, TN 37207
615-945-3393

© 2016 3rd Power Amplification LLC. All Rights Reserved.