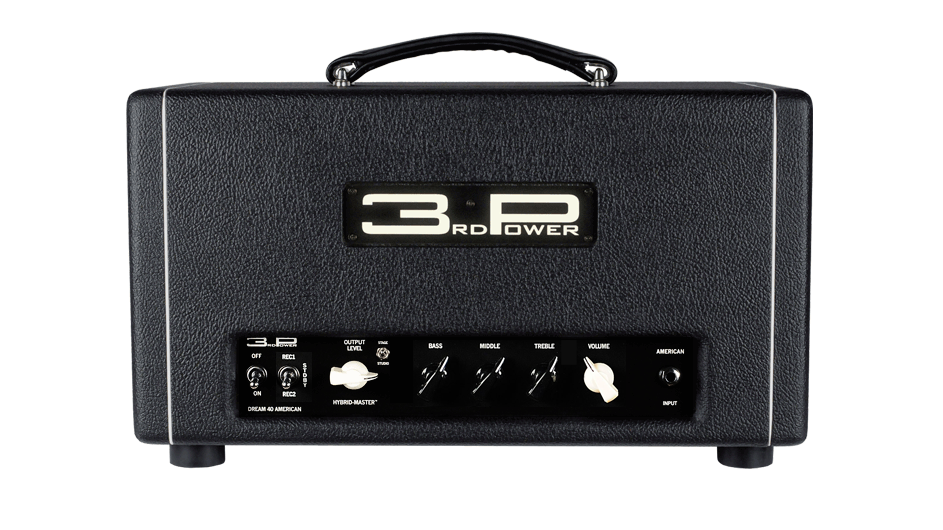 VINTAGE AMERICAN TONE
3rd Power's DREAM 40 AMERICAN amplifier takes the American channel of our Dream Weaver MKII and packs it all into a smart, streamlined package. You'll be amazed by DREAM 40 AMERICAN's crisp performance with superior precision, consistency and beauty.
• American voiced preamp
• Volume, Bass, Middle and Treble controls
• Patented HybridMASTER™ volume management
• Tube Buffered, Pedal Optimized Series FX Loop
• Switchable Tube & Solid-State Rectifier Modes
• Illuminating backlit logo
• Head & Combo Versions
• 2 x 6L6 power tubes, ~40W
• 16, 8 and 4 ohm speaker outputs
1307 Jewel Street
Nashville, TN 37207
615-945-3393

© 2016 3rd Power Amplification LLC. All Rights Reserved.