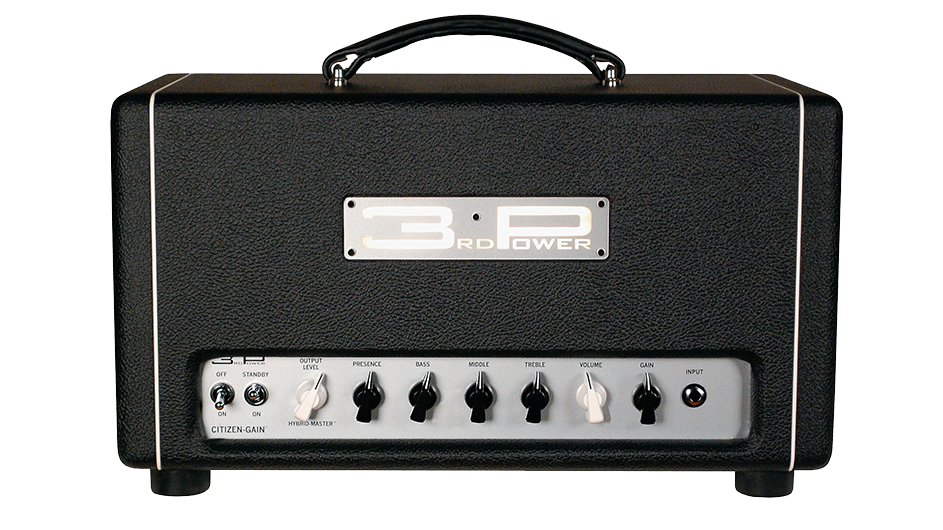 CLASSIC, BROWN, 80s HAIR, 90s GRUNGE & BEYOND…
The 40w Citizen Gain represents 3rd Power's take on higher-gain British tones. The Citizen Gain responds to your touch like a bigger amp yet delivers your tone at practical volume levels thanks to our patented HybridMASTER. Our tube buffered FX loop makes it easy to integrate your effects (including pedals) into your setup. You'll be amazed by CITIZEN GAIN's crisp performance with outstanding precision, beauty and rugged construction.
• Cascaded preamp gain stages
• Patented HybridMASTER™ volume control
• Tube Buffered, Pedal Optimized Series FX Loop
• Illuminating backlit logo
• Head & 112 Combo Versions
• 2 x E34L power tubes, up to ~40W
• 16, 8 and 4 ohm speaker outputs
1307 Jewel Street
Nashville, TN 37207
615-945-3393

© 2016 3rd Power Amplification LLC. All Rights Reserved.