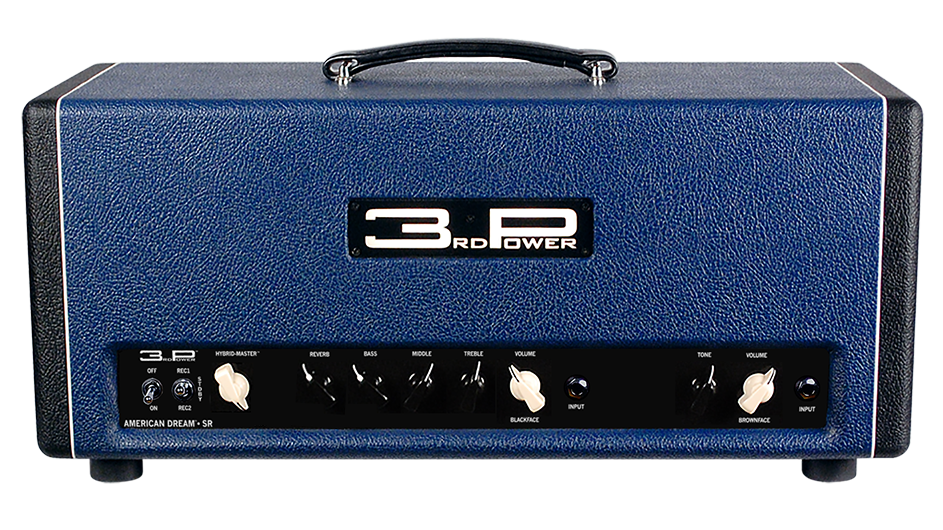 AMERICAN INSPIRATION, EXTENDED HEADROOM
Although no longer in regular production, 3P Legacy amplifiers can be special ordered as a custom build. 3rd Power's AMERICAN DREAM SR amplifier represents 3rd Power's take on classic vintage brown-panel and black-panel Deluxe amplifiers. It possesses the spirit of these legendary vintage amplifiers but now with modern features, more headroom and a rejuvenated design.
• CH.1 features brown-panel American tones
• CH.2 features black-panel American tones
• Switchable GZ34 Tube Rectifier & Solid-State insert for more headroom
• 2 x 6L6 power tubes, up to 40W (variable down to 1W with HybridMASTER)
• 16, 8 and 4 ohm speaker outputs
• Illuminated backlit logo
• On-board tube-driven Spring Reverb
• Head or 112 Combo Available
• Optional All-tube FX Loop
1307 Jewel Street
Nashville, TN 37207
615-945-3393

© 2016 3rd Power Amplification LLC. All Rights Reserved.