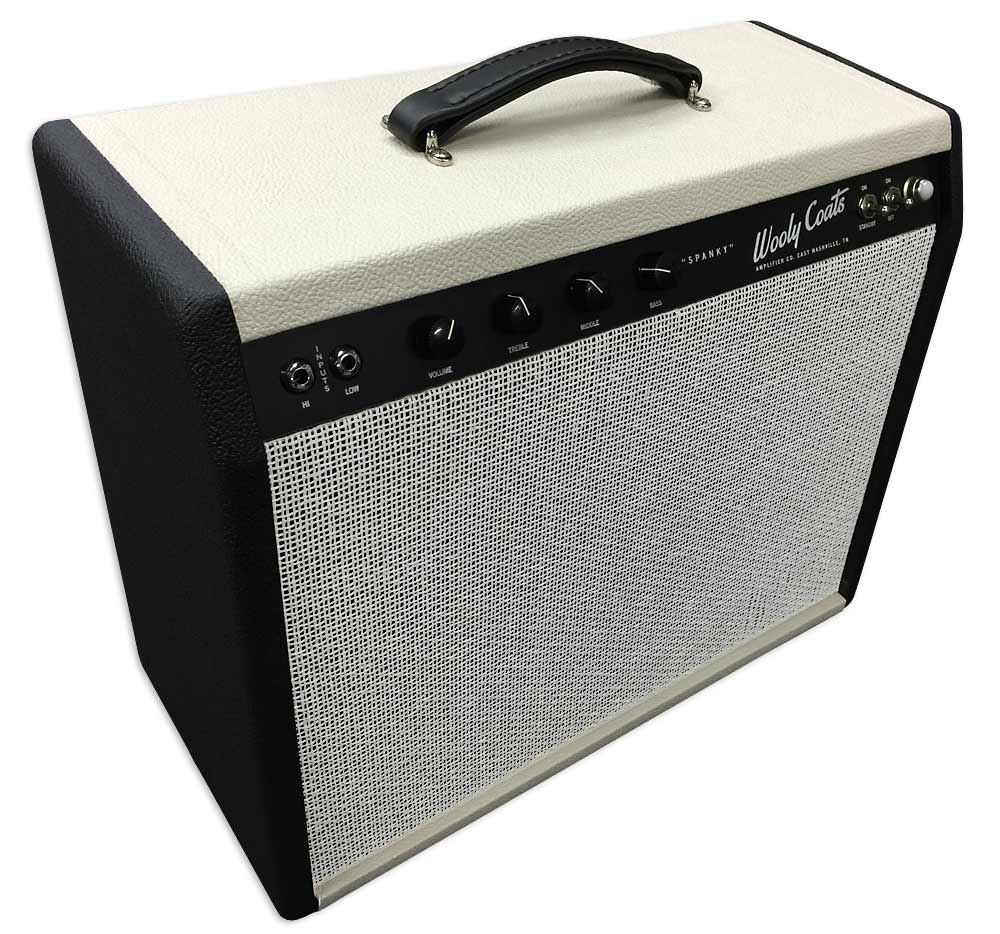 CLASSIC DESIGNS WITH AN EFFORTLESSLY COOL APPEARANCE
The Spanky takes a classic Blackface preamp with an expanded mid-range frequency control and combines that with an over-built power supply to deliver throwback tone with extra headroom and punch. With the mid control set around 10 o'clock, you're in classic Blackface territory. Push the mids past noon, you're entering Tweed Land with an excellent midrange growl. Pushing the volume up from there and you're headed for creamy Tweed overdrive so rich that even 'ZZ' would blush.
• Hand-built in the USA on PTP Turret Boards
• Extended Middle frequency control
• "Princeton" sized enclosure
• 12″ Eminence George Alessandro speaker
• Reverb and Tremolo effects optional
• 5U4 Tube Rectified
• Front panel Power and Standby switches
• 2 x 6V6 power tubes, up to 20W
• Selectable 8 and 4 ohm speaker outputs
3rd Power is not affiliated with Fender and "Princeton" is a trademark of Fender.
1307 Jewel Street
Nashville, TN 37207
615-945-3393

© 2016 3rd Power Amplification LLC. All Rights Reserved.