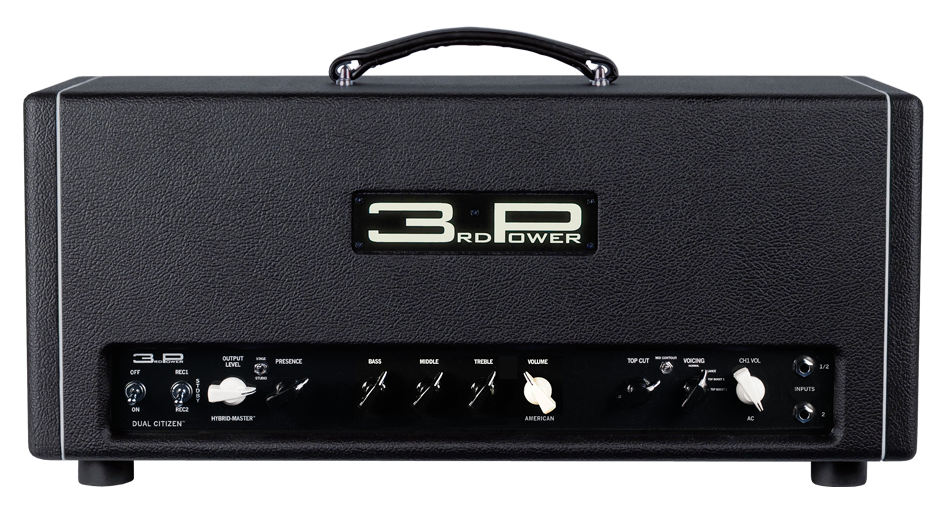 AUTHENTIC AC & AMERICAN TONES SIMULTANEOUSLY
The Dual Citizen is Jamie's take on vintage British AC tones combined with vintage American clean tones. It possesses the soul and fire of these legendary vintage amplifiers and includes a freshly designed dual triode vacuum tube effects loop designed to get the most out of vintage and modern effects pedals. You'll be amazed by DUAL CITIZEN's crisp performance with outstanding precision, beauty and rugged construction.
• CH.1 features an EF86 preamp tube
• CH.1 features 4 selectable AC voices
• CH.1 features a mid boost/contour switch
• CH.2 American voiced
• CH.2 features an extended midrange tone control
• Patented HybridMASTER™ volume management
• Tube Buffered, Pedal Optimized Series FX Loop
• Switchable Tube & Solid-State Rectifier Modes
• Illuminating backlit logo
• 2 x EL34 power tubes, up to 50W
• 16, 8 and 4 ohm speaker outputs
• Optional tube-driven Spring Reverb
• Head or 112 Combo Available
1307 Jewel Street
Nashville, TN 37207
615-945-3393

© 2016 3rd Power Amplification LLC. All Rights Reserved.